NTIS LETTER FROM DAVE GALLAGHER

Two years ago, I was asked to become a part of the USA Baseball family. It was exciting then and is still today because it gave us a greater baseball purpose. The program I direct for USA Baseball is the New Jersey and Delaware National Team Identification Series or NTIS.

The NTIS is a vehicle used to identify players and showcase them to the USA Baseball selection team. We hold events in New Jersey and Delaware to evaluate hundreds of players. It is a lot of work, but very rewarding in the end. It is in a sense the baseball version of American Idol.

We have seen several of our kids receive invites to the 40 man National Team Trials. We have also seen some of them make the National Team! However, we know those odds are small, but the exposure and experience benefits go far beyond that of making the National Team. Last year there were over 75 collegiate and professional scouts in attendance at the National NTIS in Cary, NC. The dream is making Team USA, but let's not discount the journey and the exposure that comes with it. As a young player with dreams of playing at the next levels, it is critical that those players use every possible resource to gain experience, exposure, and opportunity.

Each year, I am asked the same question about the USA Baseball NTIS tryouts: "Do you think my son has a chance to make it through the evaluation process and make Team USA?" I am being asked this question because as parents we hate to see our children disappointed. We, as parents, think we are protecting them by not putting them in situations that will guarantee a feel good ending.

When being asked such a question, I have to let everyone know, that as a former professional player and now as a professional coach, and more importantly as a parent, I don't buy in to the "safe zone feel good" approach. My response to this question has two sides—one, the journey that was, and is, my baseball experience and second, being a parent myself.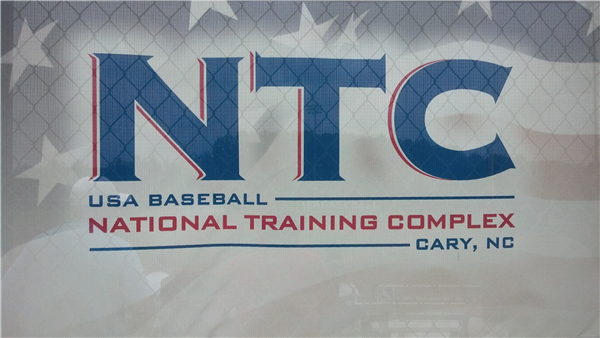 As a baseball player, I always viewed tryouts as a challenge that provided me opportunity, exposures, and a chance to self-evaluate and be evaluated amongst my peers. I didn't always rise up to the occasion, but I came away with a better idea of where I ranked amongst my peers and where I needed to improve. I never viewed not making a team as failing. It was certainly disappointing, but I never felt like a failure because I tried. I was then, and I am now, still a believer that epic failure is the failure to try.
As a parent, I have encouraged my children to accept challenges even when I knew the desired results were likely not going to be the ultimate, real result. I do know my children will enjoy successes, feel disappointment, gain life experience and learn a lot more about themselves if they try things that don't come with a guarantee. Signing up for the sure thing is the easy way, but I never saw it as the best way.

So my answer to the question "Do you think my son should try out and does he have a chance to make it through the USA Baseball NTIS Team tryout process?" is answered with a question: Why would he not when there is always something to be gained in the journey itself? One thing is very sure, however, if he doesn't try he is guaranteed to not gain a thing. To have tried and failed is significantly more important to growing as a man than to not try at all. Within our challenges there will be great successes and major disappointments, but never will there be failure because we tried our best.

"Don't handicap your children by making their lives easy."
--Robert A. Heinlein

We will be holding our NJ NTIS tryout Wednesday, July 17 beginning at 11:00am at Mercer County Community College. To register, please visit www.northatlanticntis.com. If you are a member of the Gallagher Baseball Organization, use the code USANTIS75 at checkout to receive 50% off your registration fee.

Sincerely,

Dave Gallagher